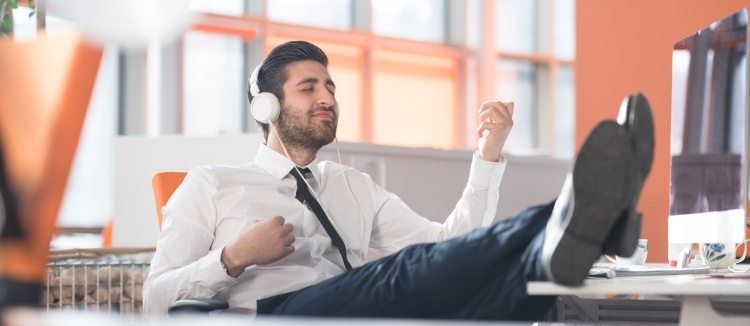 We all aspire to be the rockstar in our organization. The truth is – each one of us has the ability to become a rockstar. According to CareerBuilder, one-third of employers don't use technology automation for recruiting candidates, 44% don't automate onboarding and 60% don't automate human capital management activities for employees. Implementing a document management platformstreamlines HR operations, delivering a range of benefits from heightened efficiency and cost savings, to enabling smarter decision-making – making you the rockstar of your Human Resources department!
Being a rockstar doesn't come easy – consider these 4 steps to prove your ready for rockstar status!
Explain the Process
The first thing you need to do is establish what manual processes you are performing and how they can be improved. How often are you processing job application and onboarding forms, performance reviews, expense reports, benefits enrollments and other human resource related documents? Are these sensitive documents secure and being properly managed? Do you store both digital and paper copies of these documents? What is your internal approval process and what is the average timeline from start to finish? What software are you currently using for HR management? Providing management with a thorough understanding of the inefficiencies in your HR department will help them understand the need for a document management solution.
Focus on Savings
Where can your department benefit the most? One of the biggest issues every HR department faces is compliance. In the last decade, I-9 audits have increased nearly 100,000% and the consequences for submitting I-9 forms improperly can lead to fines, ranging from $375 to $16,000 per violation, according the IRCA. With document management software, records retention schedules can be automated and notifications can be sent to make sure all document deadlines are met. Other key metrics HR departments should take into account include reducing errors, decreasing document lifecycles, minimizing repetitive processes, and improving security.
Share the Facts
Organizations who have put human resources automation into place have seen a lot of improvements – according to CareerBuilder, 93% saved time and increased efficiency, 69% reduced errors, and 67% saved money and resources. Although organizations may not see benefits right away, over time, going paperless is well worth the investment. According to AIIM, 59% of organizations achieved a payback in less than 12 months from their paper-free projects, including 26% in 6 months or less, while 84% achieved payback in less than 18 months.
Change is a Good Thing
Change can be hard. Especially when you become comfortable in your day to day routine at work. Although, the benefits of implementing an enterprise content management strategy are endless for both yourself and your organization! CareerBuilder research shows organizations have found a 60% improvement in the employee experience – and even better, a 71% increase in candidate experience. By digitally storing employee documentation, repopulating captured data onto multiple forms, and enabling automatic notification of post-hire activities, human resources automationminimizes your HR document efficiencies and streamlines the onboarding process.
Now that you have the facts, all you need is the solution to make you the total rockstar! Square 9's Hire to Retire improves document control, storage and retrieval, retention policies and more while saving you time and money. Contact Square 9 Softworks today and learn more about how our solutions can benefit your organization.