Square 9 for AGRICULTURE
Document Management Software for Agriculture
Manage your permits, compliance forms, purchase orders, invoices and more with a customizable solution that helps farmers, co-ops, and food suppliers automate daily document processes with greater efficiency.
Improve Inventory Management
Streamline day-to-day processes while effortlessly integrating data with AgVantage and other agriculture software
Eliminate the need for off-site storage, paper, and ink, and cut back on the amount of time and effort it takes to file your documents.
Find business-critical documents easily, including purchase orders, billing invoices, and expense reports, from anywhere you can connect to the internet.
Ensure procedures are followed and information is accurate with document history tracking and optical character recognition (OCR) software.
Improve efforts amongst the team and gain insight into your employees' processes to make sure everything is running as efficiently as possible.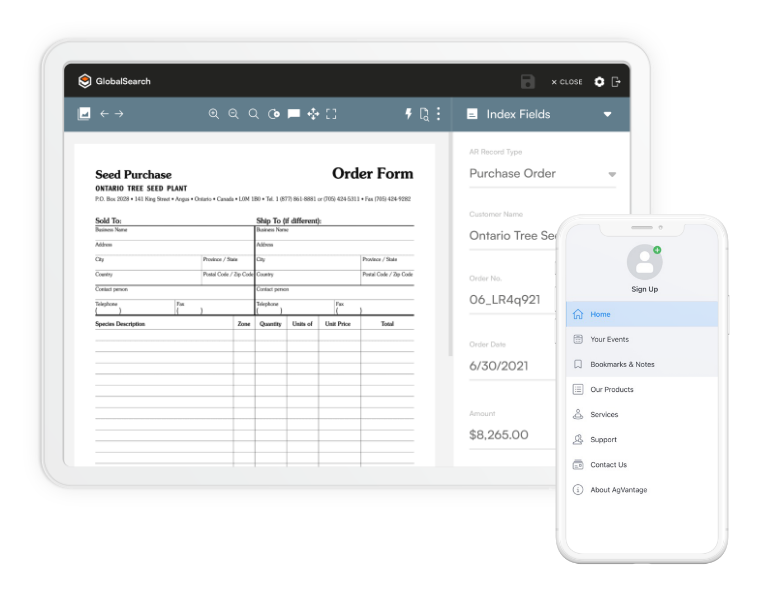 Popular Integrations
Featured Products
Vital tools for your Ag-Business
Streamlining productivity to help farmers, co-ops, and food suppliers with daily document processing for greater efficiency.
Resources:
Success Stories
See what's possible and get inspired by the growth our clients are experiencing across industries and use cases.
Product Videos
View short videos to see how digital transformation and automation can help you. Also find demos of our products in use.
Webinars
Discover the benefits of digital transformation, document management, and automation through live and on demand webinars.
Grow your agricultural business with Square 9
Let us help your ag-business on your digital transformation journey to simplifying common business tasks
Intuitively designed for ease of use
Streamlined process automation
Efficient OCR data extraction improving data capture speed
Prebuilt solutions for fast and easy implementation
Scalable solutions for organizations of all sizes
Growing library of powerful Web Forms to get you started fast
Free e-learning for your entire organization on their schedule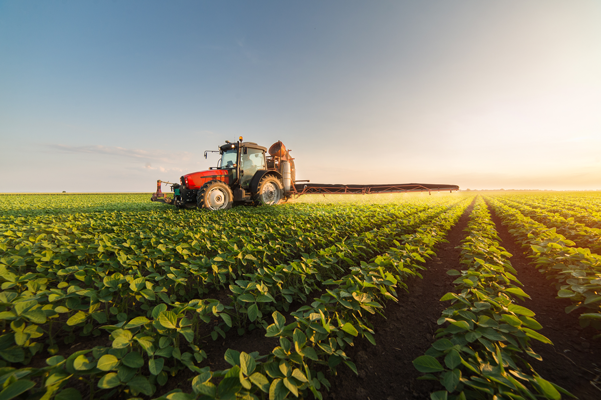 Success Stories
GlobalSearch Solved the Root of Paper-Based Problems at Agricultural Retailer, Heritage Cooperative
"Working Together. Winning Together," that's the Heritage Cooperative moto. But with an outdated document management system, the agricultural retailer wasn't winning at all. Serving over 3,500 farmer members and 4,000 customers, Heritage was facing difficulties locating important document data across their 30 locations.
Now with Square 9's solutions, we have the ability to set up automatic emails that can go directly to the intended person. So, instead of having to print out documents, email, or fax them, employees can receive the necessary information and documents right to their inboxes. Productivity has gone up a great deal now that this several-step process has been automated and it has also helped ensure things get where they need to be on time.
Subscribe to get the most recent news, best practices, product updates, and our take on emerging tech