GlobalSearch
Enterprise Content Management Software (ECM)
Why ECM software? Paper is costing you precious storage space and employee hours spent filing and searching for documents. PDFs, emails, and other digital documents can get lost in space or stuck on individual drives. GlobalSearch Enterprise Content Management (ECM) software organizes and stores all your documents in one searchable, permission-based data repository for easy retrieval and virtually limitless storage.
OUR ECM SOFTWARE FEATURES TO HELP YOU WORK FASTER & SMARTER
Flexible, modular, and readily scalable
GlobalSearch Enterprise Content Management software makes managing and securing your information efficient by simplifying the capture, retrieval, and sharing of documents from anywhere.
Anywhere, Anytime Access
Whether at home, in the office, or on the road, you can access documents through your browser. Letting you work from anywhere with the same, consistent experience, so you spend your time being productive.
Integration with other Applications
With multiple integration options, GlobalSearch makes capturing and storing digital content simple. It can be as easy as dragging and dropping from your email or hitting "save" from Word, Excel, PowerPoint, Adobe, and more.
Search Capabilities
With advanced search capabilities, you can quickly access critical content and make informed decisions by instantly searching on-screen data to retrieve documents without ever leaving the application you are in.
Security and Auditing
Granular security provides user-based sign-in access, keeping databases, archives, documents, and feature-level security enforced. The audit trail logs all document actions by date and user with convenient filtering and export options to provide full visibility into business output.
We integrate our ECM Software with the most popular business tools
Enterprise Content Management Software: Improved business flexibility and efficiency for your organization
ECM software from Square 9 Softworks is available in the cloud or on premise to let you work the way you want. GlobalSearch ECM provides everyone in your organization with easy access to all the information they need to make business decisions, complete projects, collaborate, and perform their jobs efficiently.
By automating previously manual processes, reducing compliance penalties, minimizing storage needs, and reducing postal requirements, you'll see a serious reduction in costs.
Simplifying repetitive, mundane tasks allows your employees to use their time for more challenging and stimulating projects.
With encrypted transit and storage, permission-based access, and SOC 1, SOC 2, and HIPAA compliance, your documents will be safe and compliant.
Have access to critical information immediately after a disaster or during a pandemic from any location with recovery options for both cloud and on-premise solutions.
How our ECM software solution improves your business processes:
Set up
The QuickStart Application Builder reduces the time to set up GlobalSearch with predefined solution templates that automatically build out Archives, Fields, Searches, and more for your business application.
Security
Simplify compliance and protect against unauthorized access with a robust security model, even when you're on the go.
Access
Give your staff immediate, permission-based access to vital information via a centralized repository for all your business content.
Workflow
Easily design well-defined processes that enforce business rules, set escalation schedules, and systemize manual tasks like notifications and approvals.
Policies
Protect your organization, define policies and procedures and enforce business rules with workflow software that tracks related activity and keeps your organization compliant.
Share
Integrate and collaborate on cross-functional documents with your existing business applications to share extracted data or create portals for content access.
GlobalSearch: Award-winning ECM Software
GlobalSearch ECM software gives your team easy and immediate access to business-critical information from any location at any time.
Available in the cloud or on premises
Offers flexible pricing and configurations with the ability to select the tools right for your specific business and scale as needed
Easy to use and navigate with a wizard approach to reduce costs and effort to get started
Accessible on a variety of platforms, including PC, Mac, and mobile, for anywhere access
Identity and access management with single sign-on for enhanced security
Secured by role-based access controls to prevent unauthorized users from viewing or editing content
Industry Recognition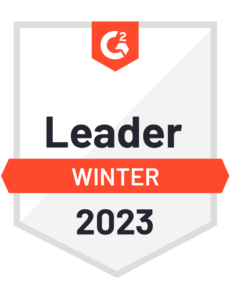 Recognized by G2 as a Leader in Enterprise Content Management (ECM) for Winter 2023
#1 fastest growing software company in Connecticut by CTC
Ranked 2015 best software developer by the Canata Report
Received prestigious 5-star rating in 2015 from Buyer's Lab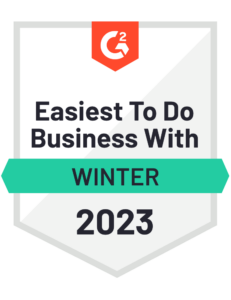 Recognized by G2 as Easiest To Do Business With in Enterprise Content Management (ECM) for Winter  2023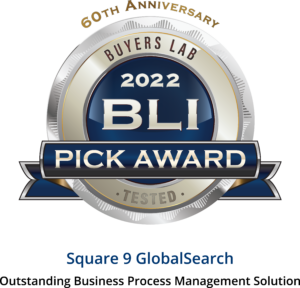 BLI Software Pick Award for Outstanding Business Process Management Solution

Customer Success Stories
GlobalSearch® Proved to be the "Korrect" Choice for Paper-Based Plumbing and HVAC Company
Celebrating more than 65 years in service, Korrect Plumbing, Heating & Air Conditioning delivers a wide range of services from drain cleaning to furnace maintenance, bathroom remodeling and more. Voted the Best of Dayton, Korrect and its fleet of 40 service trucks is the leading provider of plumbing and HVAC services throughout Western Ohio.
Now that GlobalSearch has made the search and retrieval process so simple, we are able to reposition some employees to areas where their attention is needed, opening up time for them to focus on projects that are more important. Tasks within every department are now completed faster, but our biggest benefit is the accessibility. There's no more searching for a particular invoice in the file room!
Enterprise Content Management FAQs
Q.
What is Enterprise Content Management (ECM)?
Answer
Enterprise Content Management is the digital organization of your business documents allowing for smarter, simpler, secure access to your information.
Q.
Who uses ECM?
Answer
All organizations looking to streamline business processes and increase productivity can use ECM. Content management systems reduce costs and boost efficiency across common tasks performed in accounting, human resources, legal, sales, marketing, and compliance.
Q.
Why is Enterprise Content Management important?
Answer
Enterprise Content Management (ECM) supports remote work, team collaboration, and business continuity in the event of a natural disaster, pandemic, or power outage. Store information properly to reduce inefficiency and the potential leak of crucial data to ensure the security of the organization's critical information.
Q.
How difficult is setting up an ECM solution?
Answer
Out of the box, ECM solutions take time and careful planning to implement, but Square 9 offers a variety of proven pre-built, downloadable solutions for several industries that can be effortlessly implemented within a day.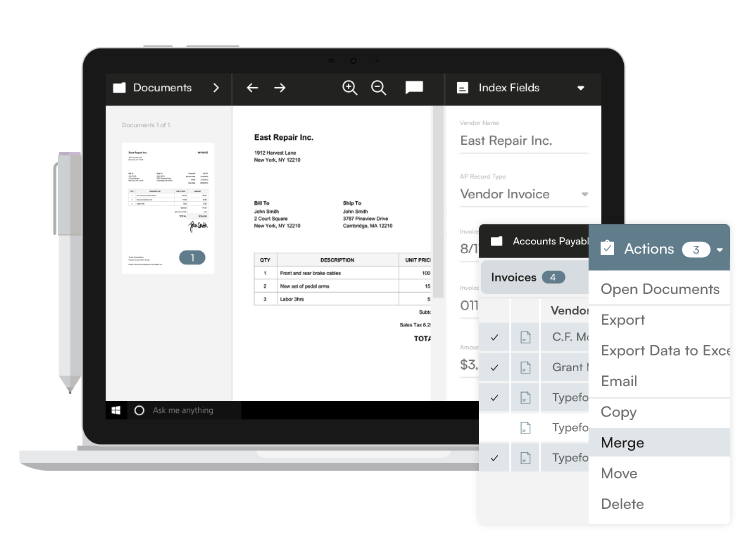 Don't start from scratch: we have pre-built solutions that let you get started in just one day.
Digitize core business processes to accelerate productivity, increase transparency, and save money. Our pre-built solutions are designed to be quick and easy to implement, so you'll be up, running, and trained in just days without disruptions to your existing processes.