Become a reseller
ECM Software Reseller
Position your business for endless growth by building a strong recurring revenue stream with award-winning digital transformation solutions. Using a proven methodology designed to ensure your success, our elite community of resellers receive a dedicated team of knowledgeable professionals who work with you across products, industries, departments, and everything in between. When you become a Square 9 reseller, you'll have:
The power to solve the problems your customers face
Options for minimizing your investment and maximizing you returns
An annuity model that pays dividends indefinitely
Simplified solution delivery that reduce costs through the Solutions Delivery Network
96.4% customer satisfaction rate
Access to support and free education that ensure your success
Become a Reseller
Sign up as a reseller
Join our Digital Transformation community
Square 9 and its resellers share a common commitment to delivering powerful, value-driven solutions that build long-term customer relationships through guaranteed success. The ECM market alone is expected to grow by more than 19% CAGR during the forecast period, 2021-2027 according to MarketWatch (January 5, 2022).
Our tiered program offering is designed to accommodate all levels of experience in solutions sales. This allows you to start where you're most comfortable and build your solutions practice over time.
Easy-to-install, -use and train solutions with two major product releases per year, averaging over 20 enhancements. Square 9 is committed to a progressive development strategy for your customer's growing needs. We offer a complete, digital transformation portfolio of solutions: capture automation, web forms management, ECM and business process management, available both in the cloud and on premises. These solutions range from pre-built, downloadable options that reduce time and cost to get started to customizable solutions that integrate your customers' data regardless of the applications they are using.
Benefit from expert regional sales directors and solutions consultants dedicated to supporting you and your team, co-branded marketing tools and events that drive awareness, interest, desire and action, highly-trained technical and support teams that consistently receive top ratings, and free online and classroom education for both your team and your customers.
Request pre-sales assistance in presenting Square 9 solutions to your customers while getting the guidance and specifics you need to accelerate the closing of your opportunities. Click here for the Resource Request Form
During the first year of our partnership with Square 9, we have implemented 10 new workflows that have substantially improved efficiency across our organization. Our after school program now offers online applications for parents, our maintenance department processes all work requests, and in response to COVID-19, case managers were able to remotely submit electronic requests for client financial assistance.
Industry Recognition
#1 fastest growing software company in Connecticut by CTC
Ranked 2015 best software developer by the Canata Report
Received prestigious 5-star rating in 2015 from Buyer's Lab
#1650 fastest growing company in America on Inc. 5000 list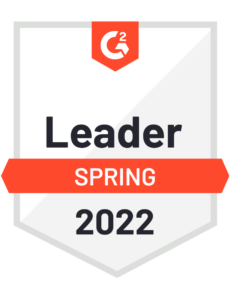 Recognized as ECM Leader Spring 2022 from G2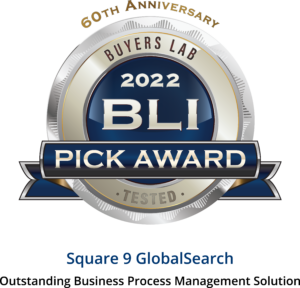 BLI Software Pick Award for Outstanding Business Process Management Solution
Subscribe to get the most recent news, best practices, product updates, and our take on emerging tech