Square 9 for Health Care
Healthcare Document Management Software
Collect, store, and manage health and insurance information more effectively, so you can retrieve it quickly. You'll improve the management and accessibility of patient records by streamlining daily tasks.
Integrate with Existing EMR Systems
Effortlessly Access Client Records
Easily capture and retrieve patient health and insurance data while remaining HIPAA compliant
Decrease administrative labor costs by eliminating manual data entry. Reduce paper and paper storage cost by digitally capturing all your records and documents.
Find patient records quickly including insurance cards, questionnaires, and scheduling forms, from anywhere you can connect to the internet. Integrate with existing Electronic Medical Records (EMR) systems.
Comply with HIPAA and HIT regulations through granular document security.
Easily manage patient intake processes for insurance cards, questionnaires and scheduling forms and automate internal record handling and patient claims such as HCFA/CMS 1500 and UB-04.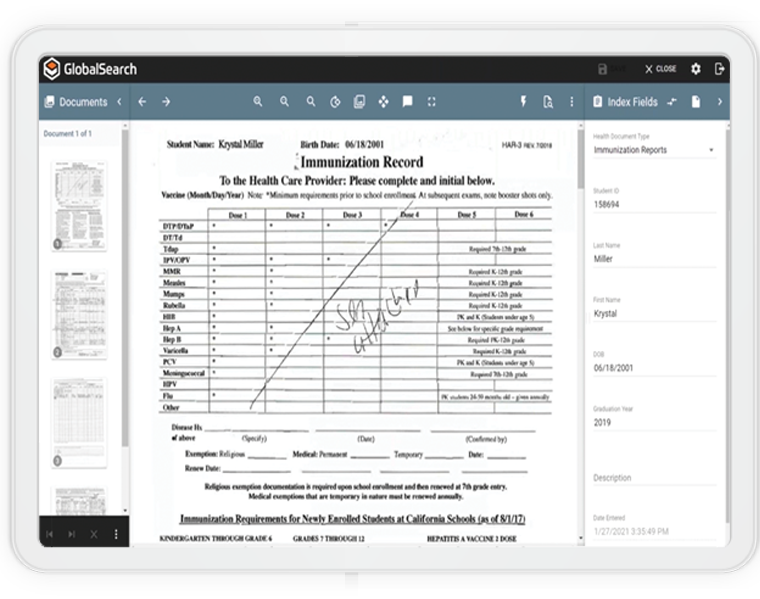 Featured Products
Vital tools for your Health Care Practice
Enabling health care practices to meet HIPAA compliance and HIT regulations while integrating with existing EMR systems. 
Resources:
Success Stories
See what's possible and get inspired by the growth our clients are experiencing across industries and use cases.
Product Videos
View short videos to see how digital transformation and automation can help you. Also find demos of our products in use.
Webinars
Discover the benefits of digital transformation, document management, and automation through live and on demand webinars.
Grow your health care practice with Square 9
Let us help your health care organization on your digital transformation journey to simplifying common business tasks
Intuitively designed for ease of use
Streamlined process automation for simplified billing
Efficient OCR data extraction improving the speed at which you capture data
Prebuilt solutions for fast and easy implementation
Scalable solutions for organizations of all sizes
Growing library of powerful Web Forms to get you started fast
Free e-learning for your entire organization on their schedule

Success Stories
Document Management Helps Nurses Care for the Intellectually Disabled
For more than 18 years, Dimensional Health Care Associates, Inc. (DHCA) in Owings Mills, Maryland has provided nurse case management, delegated nursing, nutrition assessment and training services to organizations providing care for intellectually disabled individuals in compliance with local, state and federal regulations.
It helped us to eliminate our dependence on cumbersome paper records and enabled us to streamline our workflows. Using GlobalSearch, our nurses can quickly and effortlessly access client records while in the field so their individuals receive the best and safest care possible. And GlobalSearch quickly paid for itself. I estimate that by using GlobalSearch, we are saving more than $70,000 annually in labor and office space
Subscribe to get the most recent news, best practices, product updates, and our take on emerging tech