Square 9 Compliance
Security Compliance for Safe, Secure Document Handling
The security of our customer's data is a top priority. Our information security policies and procedures for handling data meet stringent principles for storage, security, availability, and confidentiality. 
Square 9's rigorous protection for your documents based on best practices
With SOC 3 certification for both GlobalSearch and GlobalCapture cloud solutions, our customers can rest assured that the proper controls and audit measures are in place to make certain their important records and content remain secure and available.
Maintaining HIPAA (Health Insurance Portability and Accountability Act)/HITECH (Health Information Technology for Economic and Clinical Health Act) compliance is complex yet mandatory for health care facilities. Whether a physician's office, medical biller, insurance firm, or related entity, organizations can rest assured they are upholding business standards with HIPAA compliance management software from GlobalSearch.
With its granular security policy and audit trail capabilities, GlobalSearch compliance software simplifies regulatory requirements. Secure information regarding financial transactions while providing your firm with the ability to increase customer service through streamlined workflows while staying SEC and FINRA compliant.
Square 9 solutions adhere to ESIGN and UETA. The Uniform Electronic Transaction Act was developed to provide a framework for the electronic signatures in government or business. UETA makes electronic records and signatures as legal as paper and manually signed signatures.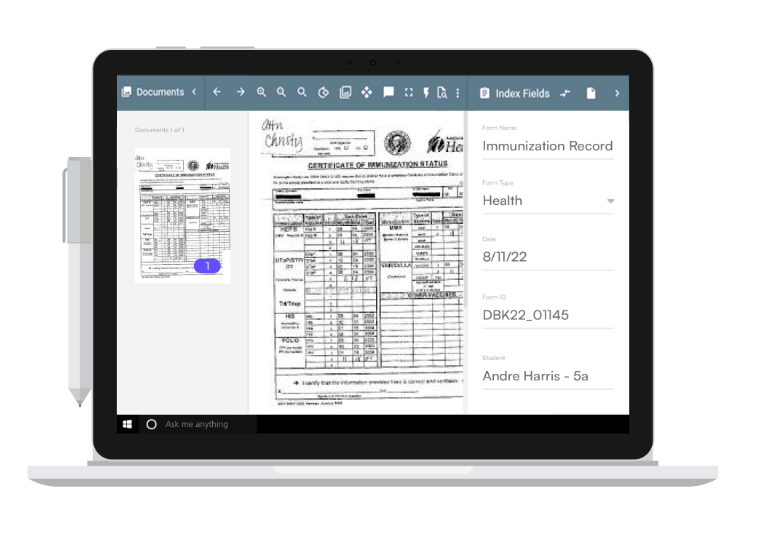 Resources
Testimonials
Hear directly from Square 9 clients about their experiences with the our team, and the successes our clients have had in automating and digitizing their business processes.
Product Videos
View short videos to see how digital transformation and automation can help you. Also find demos of our products in use.
Webinars
Discover the benefits of digital transformation, document management, and automation through live and on demand webinars.
SOC 3 Certification
—for GlobalSearch Cloud and GlobalCapture Cloud Transformation Services.
Protecting your data from unauthorized access and theft is a priority for Square 9. Our goal is to give you peace of mind that your data is secure and help you avoid data breaches that can cost you greatly. The global average cost of a data breach increased in 2021 by 10%, reaching $4.24 million (Ponemon Institute). Our entire team goes through yearly training on SOC and HIPAA policies to ensure everyone safeguards your sensitive, personal information (both PHI and PII). Learn more about how we are protecting your business.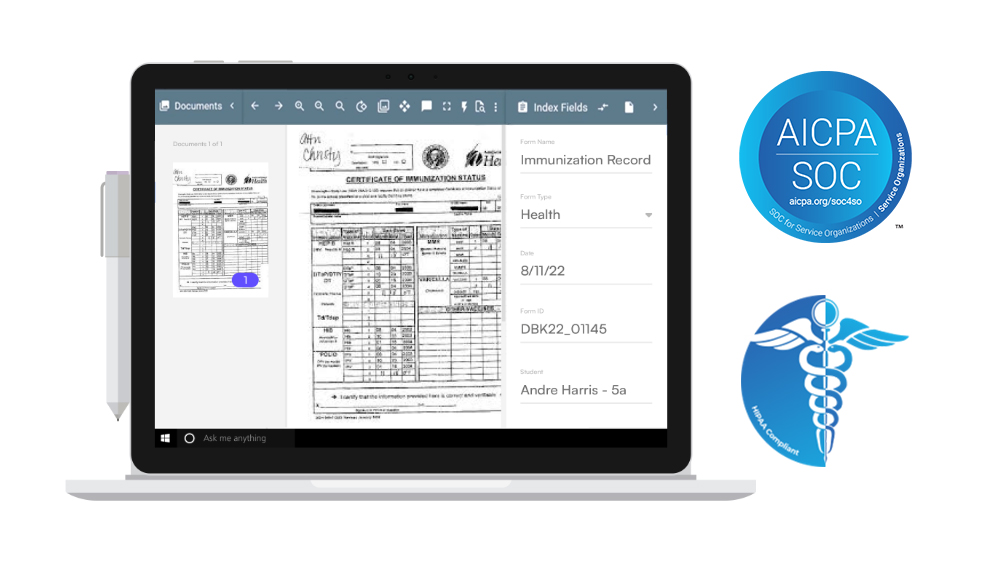 Kat Haas, Elder Care Alliance
Jun 10, 2022
Creating great efficiencies for our organization!
Our old, paper-based contract workflow process had many snags - lost documents, unknown status, incomplete signatures, and no tracking of milestone dates. Square9 allowed us to easily design a system that mirrored our workflow, provided easy ways to upload documents, and most importantly - uses automatic reminders of milestone events based on dates in the actual contract. We are very much looking forward to its full implementation as our employees get used to navigating a new system and have every confidence that it will create great efficiencies for the organization!
Tim Boyle, Kuna Foodservice
Dec 17, 2021
Game-Changing Products
I cannot say enough good things about the Square 9 products and how we have adapted our business to the entire suite of products.
Jill Falcon, Finance Admin Assistant, West Central District Health Department
Dec 17, 2021
Easy document retrieval
Square 9 makes retrieving documents a breeze.  When something is needed it can easily be emailed saved or printed, in only a matter of minutes.
Linda-Sophia Danielsen, CEO, IntraVAT Tax Compliance
Dec 14, 2021
Outstanding Professional Services
We had very little time to get the system up and running due to a cyber-attack. Even with COVID and Selectec (The solutions distributor) being based in the U.K. everything was just running so smoothly
Sheila Burak-Farquharson, Office Manager
Sep 7, 2021
Simplifies Uploading and Storing Financial Documents
Details: We would definitely recommend GlobalSearch to our peers. It's a very cool process to scan and store documents, especially for small businesses. It's very fast to scan the documents in, and there is little to no delay time when it gets into GlobalSearch. It's very convenient. I can scan anywhere from 100 to 600 documents in the office and then go home and index the documents if I needed to.