Square 9 Reviews
Our customers love using Square 9.
Here's why…
Finding, managing, and sharing information shouldn't be a challenge; we make common tasks simplified so that you can focus on more profitable, revenue-generating, fulfilling tasks.
Read our customer reviews
Start Simplifying Your Common Tasks
Industry Recognition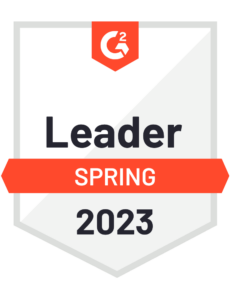 Recognized by G2 as a Leader in Enterprise Content Management (ECM), Business Process Management, and Optical Character Recognition (OCR) for Spring 2023
#1 fastest growing software company in Connecticut by CTC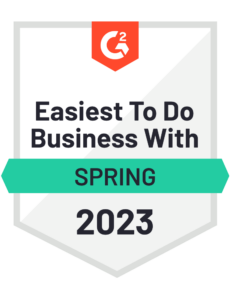 Recognized by G2 as a Easiest To Do Business With in Enterprise Content Management (ECM) for Spring 2023
Received prestigious 5-star rating in 2015 from Buyer's Lab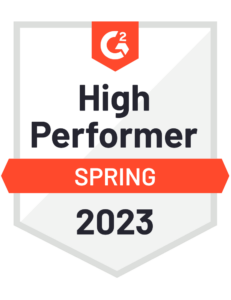 Recognized by G2 as High Performer in Onboarding for Spring 2023
#1650 fastest growing company in America on Inc. 5000 list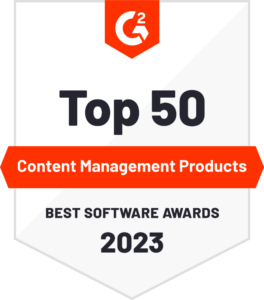 Recognized by G2 as Best Content Management Products for 2023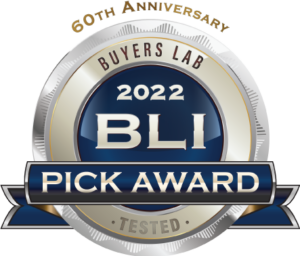 Recognized by G2 as Best Content Management Products for 2023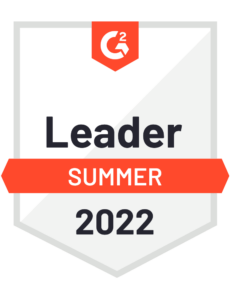 Recognized by G2 as a Leader in Enterprise Content Management (ECM) for Summer 2022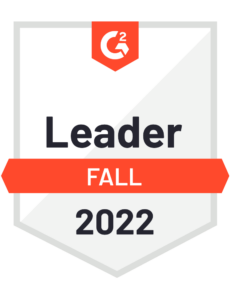 Recognized by G2 as a Leader in Enterprise Content Management (ECM), Business Process Management, and Optical Character Recognition (OCR) for Fall 2022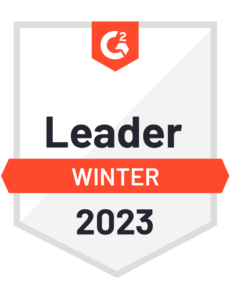 Recognized by G2 as a Leader in Enterprise Content Management (ECM), Business Process Management, and Optical Character Recognition (OCR) for Winter 2023
See what our customers say about us!
We believe in delivering the very best in customer service – and our testimonials speak for themselves. Hear from real Square 9 customers on their experiences.
Square 9 is an ECM Leader
The Grid® Report for Enterprise Content Management, SUMMER 2022 by G2 scores products from the Enterprise Content Management category based on data sourced from product reviews and data aggregated from online sources and social networks.  With increasing market presence and high customer satisfaction, we're happy and humbled to say that our customers trust us as a 'Leader' in the space.
Why customers use Square 9
We dug into our review data and found that customers depend on us for seven key reasons.
Convenience that allows you to work in the office or remotely
Ability to eliminate duplicate work with integrations to the solutions you use the most
Fast document retrieval to locate what you need in seconds
Providing you real-time visibility and insights
A complete solution offering from one reliable provider
Solutions that are available in the cloud or on premises
World-class support measured in minutes
Our Advantages
Your documents contain an abundance of valuable data, and with the best document management system, you can effectively capture, extract, and categorize business information to ensure it is easily accessible.
Our customer support response time averages under 30 minutes. We offer complete transparency to wait times and cases in the queue on our website, so you always know what to expect.
Constantly innovating to ensure you have the best experience possible when using our solutions with the latest technology and features.
Pre-built, downloadable solutions allow you to get up and running quickly, in just hours, and are a cost-effective way to quickly digitally transform your organization without disruption to your process. 
Start with the size and solutions that make sense for your business and then easily add on users, solutions, and features as your business grows. We offer solutions for organizations of all sizes and industries.
Kat Haas, Elder Care Alliance
Jun 10, 2022
Creating great efficiencies for our organization!
Our old, paper-based contract workflow process had many snags - lost documents, unknown status, incomplete signatures, and no tracking of milestone dates. Square9 allowed us to easily design a system that mirrored our workflow, provided easy ways to upload documents, and most importantly - uses automatic reminders of milestone events based on dates in the actual contract. We are very much looking forward to its full implementation as our employees get used to navigating a new system and have every confidence that it will create great efficiencies for the organization!
Tim Boyle, Kuna Foodservice
Dec 17, 2021
Game-Changing Products
I cannot say enough good things about the Square 9 products and how we have adapted our business to the entire suite of products.
Jill Falcon, Finance Admin Assistant, West Central District Health Department
Dec 17, 2021
Easy document retrieval
Square 9 makes retrieving documents a breeze.  When something is needed it can easily be emailed saved or printed, in only a matter of minutes.
Linda-Sophia Danielsen, CEO, IntraVAT Tax Compliance
Dec 14, 2021
Outstanding Professional Services
We had very little time to get the system up and running due to a cyber-attack. Even with COVID and Selectec (The solutions distributor) being based in the U.K. everything was just running so smoothly
Sheila Burak-Farquharson, Office Manager
Sep 7, 2021
Simplifies Uploading and Storing Financial Documents
Details: We would definitely recommend GlobalSearch to our peers. It's a very cool process to scan and store documents, especially for small businesses. It's very fast to scan the documents in, and there is little to no delay time when it gets into GlobalSearch. It's very convenient. I can scan anywhere from 100 to 600 documents in the office and then go home and index the documents if I needed to.
Subscribe to get the most recent news, best practices, product updates, and our take on emerging tech