GlobalSearch and GlobalAction Helps Environmental Corporation Gain Maximum Efficiency in Their Accounting Department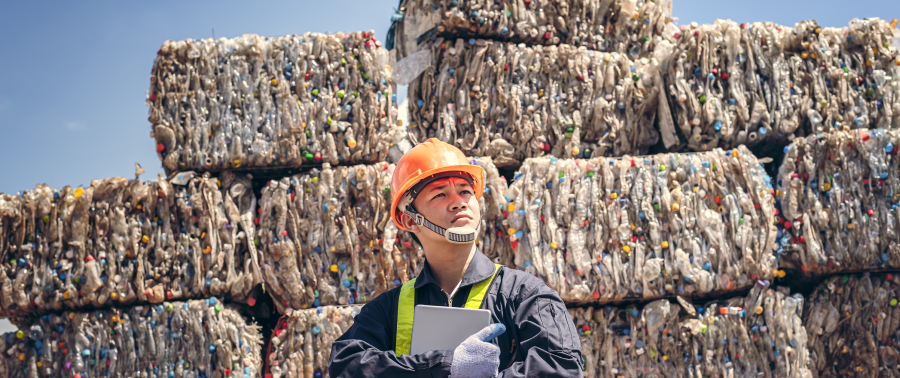 Meet Parallel Environmental Services Corp
As a leader in North America's unsaleable beverage destruction and recycling, Parallel Environmental Services Corp strives to recover and reuse the maximum amount of resources from the products and waste they receive. These unsellable products produce waste-derived fuel-grade ethanol used by major oil companies as a clean air additive in gasoline blends.
Challenge
The accounting team at Parallel Products needed a more efficient way to approve invoices for payment, locate invoices after payment, and reduce the costs and time associated with filing paperwork. With no unified procedure in place for coding invoices, each of the seven plant manager administrators used a different criterion creating inconsistencies throughout the company and making it a challenge to see a corporate-wide view of spending.
Solution
Parallel Environmental Services Corp evaluated four different vendors in an effort to improve their invoice approval process. After meeting with the SimplyPaperless team, it was clear that the Square 9 solutions of GlobalSearch and GlobalAction met their needs. Within just three months, the SimplyPaperless and Square 9 teams developed and implemented the solutions allowing Parallel Products to conduct team training before going live with the solution. With constant support from both Square 9 and SimplyPaperless any challenges that arose were quickly solved.
"I chose Square 9 and SimplyPaperless because GlobalSearch was very simple to use, and it had all the features I was looking for," said Russ Hoehn, VP of Finance and Controller. "GlobalSearch and GlobalAction were simple enough that the Accounting team could create workflows enhancing GlobalSearch to meet our business needs," said Hoehn.
Benefit
The accounting team loved the GlobalSearch/GlobalAction solution right away. They saw an immediate benefit as the pile of paperwork they were accustomed to seeing was finally gone! However, the processing facilities were more reluctant to change the process from the old days of paper with a signature approval to an electronic system.  It took about six months to get everyone on board with the new system.
"Today, if I tried to go back to the old system, the managers would be up in arms; they love using GlobalSearch." – Russ Hoehn.
Result
Since implementing GlobalSearch and GlobalAction into their daily accounting processes, Parallel Environmental Services Corporation has eliminated its standard printing and filing process for invoices. They have also stopped storing paper invoices in their long term secure storage location. Parallel Products is currently exploring ways to expand the use of GlobalSearch and GlobalAction to its HR department.
"Implementing GlobalSearch was very successful, and we did achieve the business value we had anticipated. This may be the first time in my professional career that I got exactly what I paid for."
— Russ Hoehn, VP of Finance/Controller
Subscribe to get the most recent news, best practices, product updates, and our take on emerging tech