3 Unique OCR Strategies to Meet Your Business Needs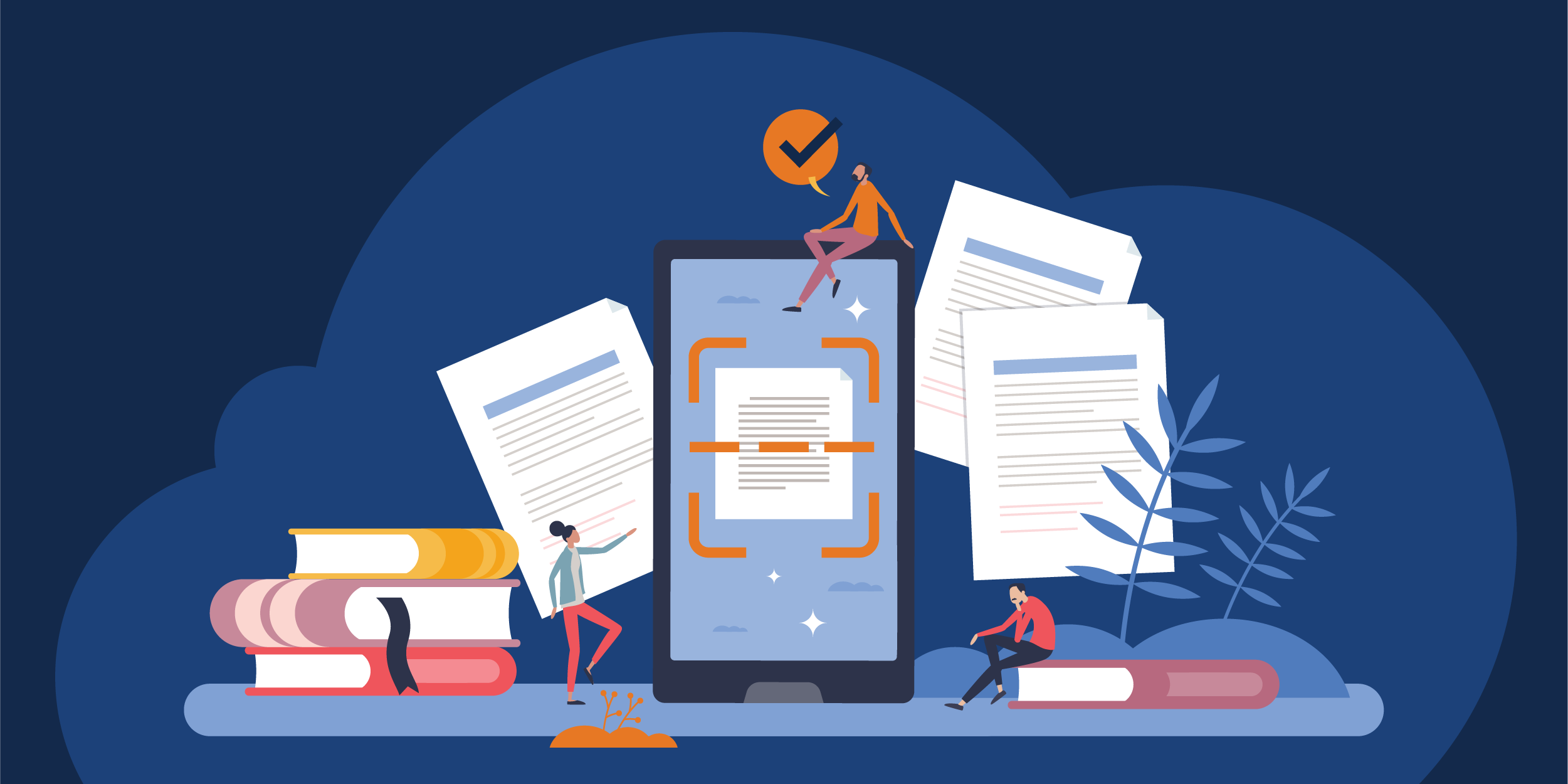 When implementing digital solutions within your organization, it is absolutely essential they are fueled by free-flowing data. An ECM solution, for example, needs index data to successfully retrieve documents with searches, and a financial solution like QuickBooks or Microsoft 365 Dynamics needs invoice and purchase order data to perform general ledger coding and create payable invoices. But with this information often stuck in paper documents, PDFs, and other computer-illegible formats, organizations must rely on an effective OCR strategy to lift this data from its sources.
The following is an excerpt from our expert OCR guide describing 3 OCR strategies that each meet unique business needs. To find out more about OCR and its place in solving common business challenges, download Your Guide to Mastering OCR.
An Assortment of Implementation Methods: Finding The One That Meets Your Unique Needs
Like choosing the right color swatch for your painting, there are several different ways to implement a document capture solution, each with its unique benefits and challenges. The implementation strategy that will likely work best with your business depends heavily on how you answered the 6 key questions for determining your OCR strategy. Below are examples of varying implementation strategies and how they are affected by the factors outlined in those questions.
Simple OCR: 
The goal of a simple OCR strategy is to achieve 100% accuracy by limiting a process' reliance on OCR. The strategy typically captures a single data point that can be used to identify the entire document quickly. Once the system knows what document is being captured and what data is needed to index it, that information can be looked up in other lines of the business applications containing completely accurate data. 
Using this system limits potential inaccuracies to a single data point and ensures that fewer documents need to be checked by human eyes. To illustrate, if that one data point is inaccurately captured, the capture system won't be able to find any information associated with it and will notify an employee that an error has occurred. This ensures that the only documents that need to be checked are those containing errors. The main challenge to implementing a simple OCR strategy is that a pure data source guaranteed to be accurate must be available to use and contain the information needed.
Complex OCR: 
In contrast to simple OCR, Complex OCR strategies capture each individual index field and use a series of checks to ensure accuracy. Examples of the potential checks include matching captured totals on an invoice against the numbers being summed and matching a captured name against other document areas where that name would occur. Using this method, it is possible to catch most of the inaccuracies that can occur with capture, but some index fields may not have a way to implement these checks, making human quality assurance important for 100% accuracy.
Situational OCR:
There are situations where neither simple nor complex OCR makes sense, and a more niche approach is required. Examples include when documents need to be archived in bulk within a limited time. With large document loads affecting quality assurance time and the total number of estimated errors, a system that assists accuracy and saves time is essential. To achieve this, barcode cover sheets can be placed on each packet of documents containing a set of index fields. This way, fields that would be repeated on multiple documents, such as names and identification numbers, are guaranteed to be accurate, and each document is guaranteed to be searchable with those fields.
How We Can Help!
Square 9 is an award-winning provider of digital solutions that take the paper out of work. With unparalleled ease of use and innovative, scalable approaches to OCR, workflow automation, enterprise content management, and web forms, we provide next-level service and support to ensure you get the most out of your solution. To find out more about business process automation and other solutions that we offer, contact us.