How OCR Fuels Your Organization with Its Lifeblood: Valuable Data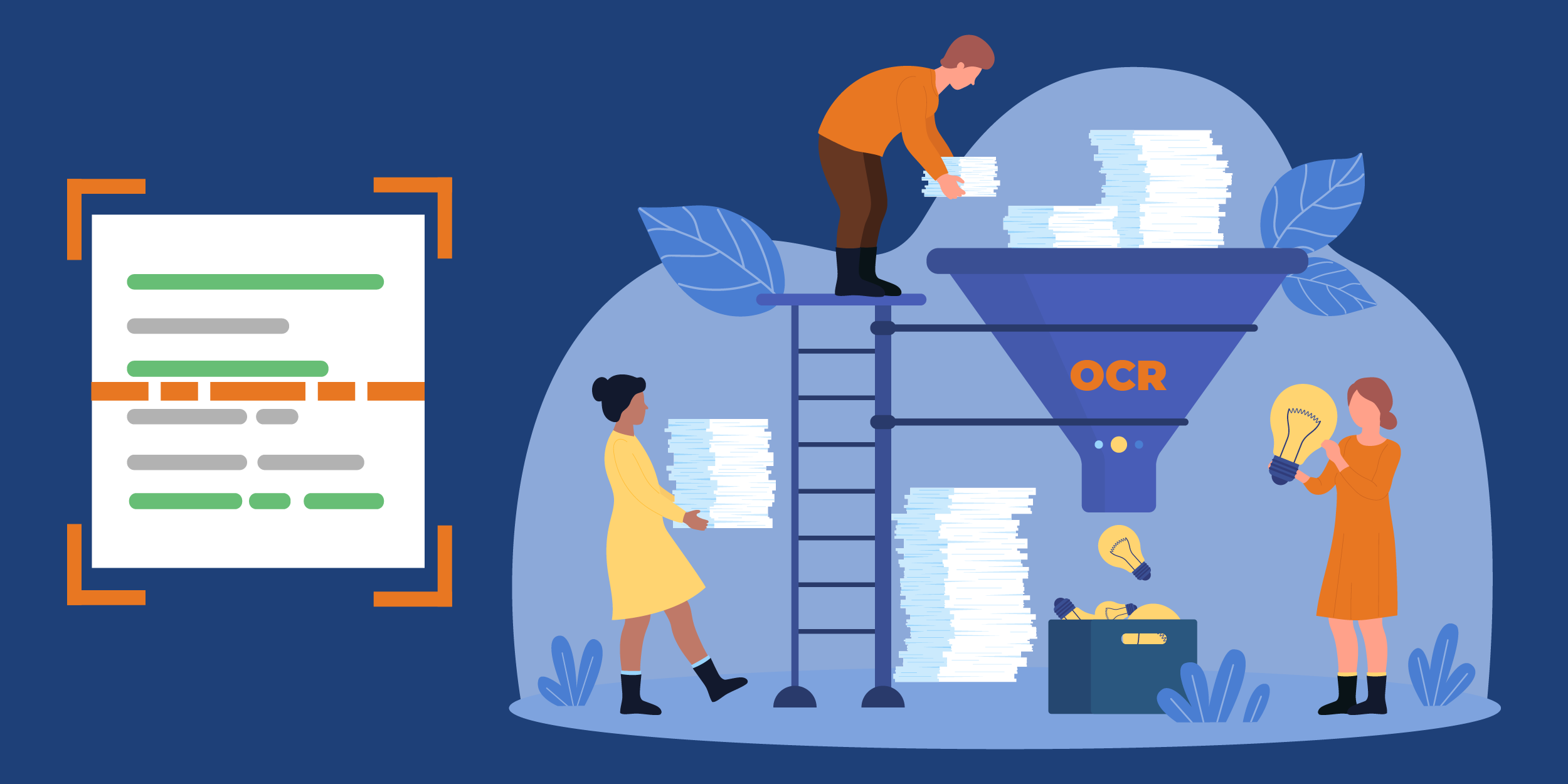 Data is the lifeblood of most business operations, but that information is often trapped in forms or in paper, which makes these processes challenging to automate. Accounts payable departments, for example, need information from vendor invoices, often in paper or PDF form, to generate payable invoices and perform general ledger coding. Similarly, any department searching for documents in an enterprise content management solution needs to index those documents into the system with keywords. And to automate this process, these keywords must often be lifted from scanned PDFs.
OCR technology is an indispensable component of every document automation initiative. Below is an excerpt from our expert OCR guide detailing how OCR enhances the big picture and solves challenges for organizations looking to automate. To find out more about OCR and how it can help your business, download Your Guide to Mastering OCR.
How OCR Enhances the Big Picture and Helps Your Business
Increase Accuracy: Manually keying in information from paper and PDF is far more likely to lead to inaccurate data; after all, even the best employees are still human. When trying to transcribe high volumes of documents at a reasonable speed, people will undoubtedly make mistakes, and hours of work can understandably fatigue a person as well. OCR empowers employees to focus on catching the few inaccuracies that slip through the system.
Save Time: Whether indexing documents for archival or keying information into a business application, manually transcribing information from paper or PDF is tedious and time-consuming. OCR speeds up this process tremendously, allowing employees to put their time towards more business-critical projects.
Eliminate Double Data Entry: Using OCR systems to index documents and fill data into other business applications saves employees from having to key this information twice. This reduces paid employee hours spent keying in data and also reduces human involvement in the process, improving accuracy.
Reduce Costs: Using OCR with an ECM solution can save businesses from recurring costs such as document storage space, ink, and toner. When combined with the reduced paid employee hours spent transcribing data and performing document-related tasks, businesses can see a significant financial return on investment.
Scale your Business: OCR frees up several essential business resources, including employee time, office space, and finances. With these resources now readily available, you can put them towards efforts to grow your business.
Improve Business Decisions: Make well-considered decisions using OCR to ensure that business-critical documents are correctly indexed and keep the information updated in other business applications. As a result, you can ensure employees and managers have the information they need to move forward on decisions that need to be made.
Accelerate the sharing of information: With previously paper-based information now actionable in digital form, employees can securely search for and share this information by accessing well-indexed documents or by pulling data from other up-to-date lines of business applications.
How We Can Help!
Square 9 is an award-winning provider of intelligent information management solutions that take the paper out of work. With unparalleled ease of use and innovative, scalable approaches to OCR, workflow automation, enterprise content management, and web forms, we provide next-level service and support to ensure you get the most out of your solution. To find out more about OCR and other solutions that we offer, contact us.