The Path to Innovation: How Square 9 Continues to Deliver Next-Level Solutions to Customers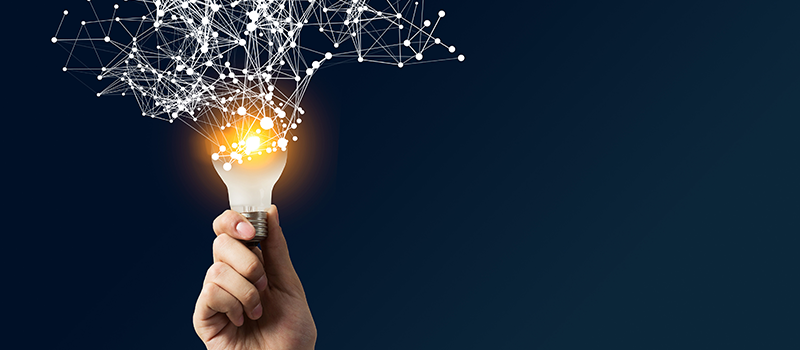 Innovation always starts with a goal. Square 9 Softworks aims to democratize digital transformation and herald companies of all sizes into an environment that simplifies document-related tasks. Accomplishing this consistently and successfully requires careful listening as businesses' needs and expectations evolve. After more than 15 years of following this simple goal and method, Square 9 has created a portfolio of solutions that continue to exceed benchmarks for ease of use, data security, industry compliance, and effectiveness while providing industry-leading service and support to customers and partners. Acquisition International Magazine encapsulates this innovation process perfectly in their recent Square 9 spotlight article:
Business Automation Solutions: An Article By AI Magazine
"Automating the important yet mundane is something that Square 9 Softworks has made one of its core competencies over the years, turning the paper-intensive paperless and freeing up the schedules of people who previously had to sink time into handling such things manually. Nominally, it allows businesses to find more time for growth and innovation, able to trust the sophisticated backroom process that Square 9 Softworks has put in place for content management, document capture, and much more. Indeed, part of this trust cultivation has been ensuring that these processes are disaster ready and flexible in the face of change.
With powerful, risk-tested, and rigorously developed processes, its streamlined solutions allow for dependable, secure – and perhaps most importantly, compliant – document management that fits itself seamlessly to all manner of different roles and requirements. Indeed, the way Square 9 works it in, inviting clients to use its online tools to input their roles and sectors in order to find out which of its solutions would best fit the client, their team, and their business. Its huge variety of software-as-a-service offerings also covers custom solutions in which Square 9 Softworks will work one-on-one with a client to create something truly bespoke.
Critically, its champion-level service is also backed up by a team that is on hand to support its clients at every turn. From the very first interaction with a client, in which Square 9 Softworks aims to learn their strengths, goals, and weaknesses to progress meetings months down the line, there will always be a clear and empathetic line of communication open through which a client can reach a friendly and helpful human voice. Whether a client is using its solutions to streamline their HR processes such as onboarding and employee management or to achieve something more sector-specific such as making use of accounting software for agriculture, it is excited to show just how widely applicable its business support is.
Indeed, it can help an agriculture company to manage its permits, purchase order forms, invoices, and other such papers in a customizable and impeccably implemented fashion. This extends to food supply, education, automation, distribution, and government, allowing it to make a name for itself with everything from progress reports to IEP approvals and student portfolios, the support of which is handled by a team of experts. Dedicated to going above and beyond to meet customer needs, the team is experienced, highly trained, and well-educated, delivering complete transparency as they work in order to reassure its clients that they will never be without access to help.
With wait times measured in minutes available through its website, its training videos, documentation, and technology tips come with an easy ticketing system that processes support requests. Crucially, it ensures that it has kept itself to scale with its demand so that it has the right number of staff to respond to the number of clients it takes on, resulting in a reliable, sustainable, and well-managed business that keeps clients at the very core of its operations.
It is this quality of service that has achieved its recognition by KeyPoint Intelligence, who nominated it for the Buyer's Lab Pick Award from 2020 to 2022. Moreover, it was recognized by G2 as a leading developer of Enterprise Content Management Software and has earned the Marcum Tech Top 40 Award for its continual innovation and ingenuity, a critical part of its business model. Essentially, with over 15 years of experience in fast, disruption-free implementation that allows for the delivery of the best solutions on time, within budget, and to specification, it has managed to earn a satisfaction rate of 96% amongst its customers.
This number has been derived from its long history of being able to maintain positive client relations. Its in-depth, empathic and solution-based way of working endears it to a broad variety of clients found up and down a multitude of industry verticals, allowing the holistic transformation of businesses with intuitively designed, secure, and innovative technological processes. The result of this is a new generation of businesses who can assign their time more productively, setting tasks to their staff that allow for a fulfilling and effectively organized workday that doesn't contain a variety of menial tasks.
The promise that Square 9 Softworks makes to its clients is one that speaks to the hope of getting a client's document capture up to the best it can be. With each of these processes being implemented with ease, a user-intuitive mindset, and a respect for a client's existing framework, it offers several different OCR strategies and other such developments, invaluable for all manner of teams. Thusly, demand for its services has only gone up over the course of the covid-19 pandemic, as it became more and more important for the technological framework a company depends on to be flawless in their design and perfectly functionable in their execution of tasks. With its recently released scanner offer in partnership with Kodak Alaris, Square 9 Softworks' future is gearing up to be a bright one and it is excited to bring its clients and wider industry with it as it continues to push upward toward bigger and better."
To find out more about how a Square 9 digital transformation can help your business simplify, save, and succeed, contact us here.