Square 9 is the developer of highly intuitive, award winning document management software that can be easily adopted to automate any paper intensive process. Our commitment to proven practices and cutting edge technologies has led to the development of a library of innovative tools for business automation.
The flexible design of SmartSearch allows organizations to manage documents in virtually any business application where paper is a problem. Learn how organizations leverage the benefits of document management software including customers in the healthcare, insurance, government, legal and financial markets along with many more.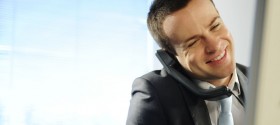 Ready to take a closer look at what Square 9 has to offer? Take an unescorted video tour of our products, attend our weekly webinars or contact us directly to schedule a consultation on how we can help your business become more efficient through the use of enterprise document management software.
Indeed, between its standard and optional capabilities, SmartSearch can meet the full gamut of document management needs. From capture and routing, to OCR, to user initiated and completely automated workflows.