7 Must-Haves for Any BPM Platform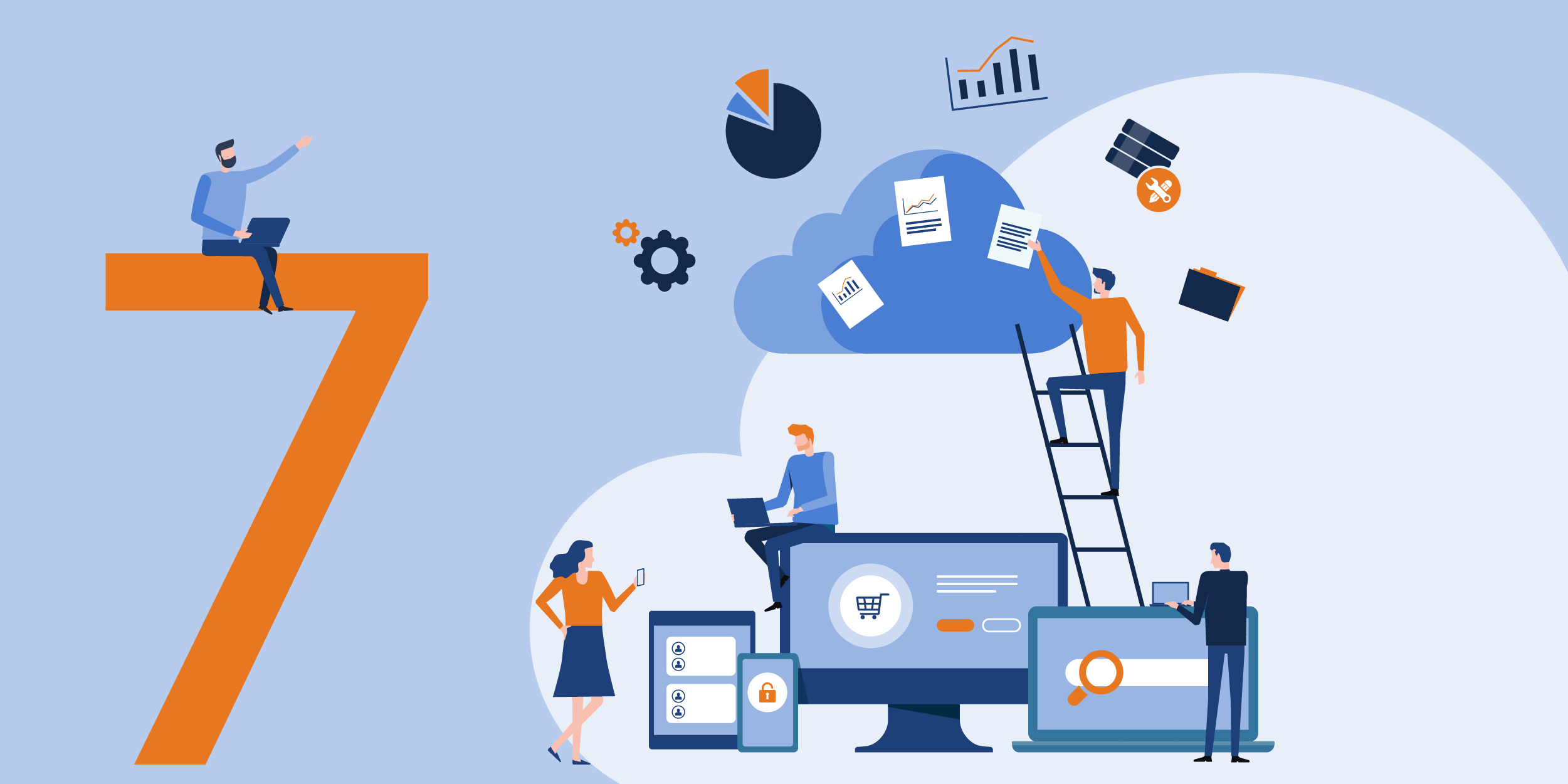 In the ever-evolving landscape of modern business, achieving operational excellence is no longer just a competitive advantage; it's a necessity. According to Grandview Research, the business process management software market is expected to grow by 19.9% as more and more businesses adopt solutions to streamline their operations. 
In fact, 73% of organizations say that their interest in software for business process management has increased, 62% of businesses already use one or two BPM platforms, and 36% have declared that they have invested in process improvement projects.
But with so many solutions out there to help you manage your processes, it can be difficult to tell which ones are worth the investment. That's why we're delving into the core of business process management, and exploring 7 essential features that lay the foundation for organizational growth.
#1 Intuitive Process Modeling and Design
To make the most of any BPM platform, it helps to be able to create workflows, processes, and templates in-house. But even the most talented IT professionals have limited time. And with the recent surge in digital transformation undertakings, their time is often spread much more thinly. 
Ensuring solutions are easy to learn can make a world of difference in getting new initiatives off the ground fast. Software for business process automation can be much simpler to learn when it features an intuitive interface, especially a drag-and-drop interface that allows users to create automated workflows. 
These drag-and-drop interfaces give administrators with minimal to no coding experience the ability to launch projects that will further your organization's automation goals and simplify the development of workflows to further streamline your operations. Some solutions even offer a library of pre-built templates that can be readily applied or tweaked to fit your needs for fast and disruption-free implementation.
#2 Effective Process Automation
If you're going to invest in a solution to manage processes, it might as well automate the more defined and repetitive ones like document approvals, invoice matching, and manual data entry. Key components of process automation include workflows, which help orchestrate series of tasks, and rule-based routing, that assigns and notifies individuals with a specific role when a task needs a human touch.
The ability to integrate with other solutions is also key to reducing human touchpoints and saving additional staff time. By allowing different solutions such as enterprise resource planning, customer relationship management, and human resource management systems to communicate with each other, manual data entry and other time-consuming tasks can often be cut out.
#3 Process Monitoring and Visibility
When working with automation, being able to monitor your processes is absolutely imperative. External factors and unforeseen circumstances can, on rare occasions, cause workflow breaks and bottlenecks that need to be adjusted for. Features like real-time monitoring grant administrators full visibility into process KPIs and metrics so they can be aware when something is amiss. Meanwhile, alerts and notifications can catch errors that need immediate attention so that administrators can make the necessary changes.
#4 Analytics and Reporting
When implementing solutions as complex and resource-intensive as software for business process management, being able to measure performance over time is crucial to ensuring you can make the necessary adjustments and maximize results in the future. Data visualization tools such as charts, graphs, and dashboards, as well as access to historical data, help measure the efficiency of your solution by giving you a detailed look at how it fairs during increased workloads, how different simultaneous workflows affect resource consumption, or even how different processes routing to the same endpoint can contribute to bottlenecks.
#5 Security and Compliance
Many processes that a solution may manage involve working with sensitive data that not every individual may need access to. This information can include health, financial, or personally identifiable information that is protected by law and should only be accessible to those who work with it and have proper training. Ensuring employees have access only to what they need through account-based permissions is essential in these cases.
Data encryption can also help protect this information from online threats by creating a unique virtual key that only permitted accounts can use. Some cloud solution providers even undergo audits for SOC compliance to ensure that all of their operations for hosting and protecting data meet established best practices.
#6 Scalability
When investing in any digital solution, ensuring it will scale easily and cost-effectively with your business is paramount. Adding more tasks or increasing the complexity of current ones takes additional digital resources such as processing power and memory. Solutions with cloud support will be able to draw on a vast pool of these resources, all readily available, to handle increases in task volume and complexity with ease.
#7 User Training and Support
One of the largest challenges when taking the paper out of work is getting the buy-in from your entire organization. Many individuals may take time and active effort to become familiar with new software, increasing frustrations when they don't have convenient access to answers.
A solution that offers training, educational resources, and fast customer support times can ease the initial transition process and ensure any new hires can quickly familiarize themselves with the software in the future.
How We Can Help!
Square 9 is an award-winning provider of digital solutions that take the paper out of work. With unparalleled ease of use and innovative, scalable approaches to business process automation, document capture, enterprise content management, and web forms, we provide next-level service and support to ensure you get the most out of your solution. To find out more about business process automation and other solutions that we offer, contact us.