5 Ways Web Forms Can Automate Your Human Resources Department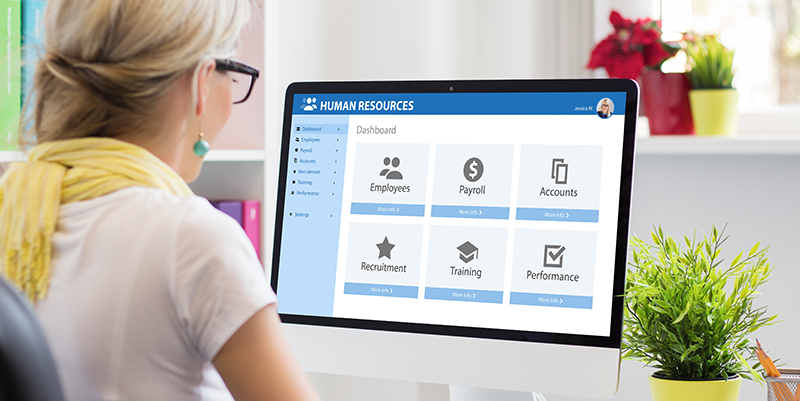 The past two years have created new and unique challenges for Human Resources departments. According to Forbes, the Corona Virus pandemic has expedited a global shift towards remote work, with 74% of professionals expecting remote work to become standard. Following this shift, record-breaking numbers of job resignations were reported in 2021 and 2022, giving employees more choice over their employment than they've had in decades.
These two events have demanded that Human resources departments spearhead new ways to hire, train, maintain talent, preserve company culture, and much more, all from remote and hybrid environments. Because of the rise of remote work environments, many companies have also expanded their geographic hiring ranges to attract talent from a wider area. These newly dispersed workforces create unique communication and collaboration challenges.
With so much pressure on HR to adapt to these shifts, many companies are turning to digital transformation with HR automation to simplify some of the department's more repetitive and monotonous tasks. Web forms solutions are an easy-to-implement way to overcome a number of HR-related challenges, including:
1. Centralizing and Easily Searching for Information
A web form solution can be a powerful addition to an organic digital transformation. GlobalForms by Square 9, for example, can use the completed fields to automatically index and store documents in their enterprise content management (ECM) system. These documents can then be easily searched by any of the indexed fields, and these fields can even be combined and layered for more refined searches.
Storing these documents in a cloud ECM system also provides a centralized location that a dispersed workforce can conveniently access. If, for example, your company is being audited by Immigration and Customs Enforcement (ICE) or the Internal Revenue Services (IRS) for W-4 and I-9 forms, HR workers can find those documents quickly and while they are remote to provide them for an audit in a timely manner. This will help avoid fines for failing to comply with audits, such as a potential $2332.00 fine for failing to produce an I-9.
2. Saving On Office Space
According to 'The ECM Consultant' and many other leaders in the document management industry, the average business doubles their need for paper storage every 3 years. To put this into perspective, after just 6 years, two file cabinets become 8, and after another 6 years, those 8 become 32. In particular, HR departments must store many documents, including interview and hiring notes, W-2 tax forms, I-9 forms, complaints, and health insurance documents.
With Web forms and ECM, these documents can be completed, indexed, and stored digitally, saving office space and money. Office space can be expensive, and just one filing cabinet can take up 16 square feet of space. By digitally storing your documents, you can put that space to better use.
3. Encouraging Employee Self Service
Web forms can open up a wellspring of opportunities for employees to serve themselves. These opportunities are valuable to a human resources automation strategy as they allow HR-related efforts to be run with minimal need for guidance from HR staff.
If an employee wanted to submit a complaint, for example, they could simply follow a link to a complaint form that could be customized in various ways. The form could include required fields that can't be skipped or could use automatically populating fields based on previous entries by the user. The form could then be submitted and routed to the human resources department, which could be acted on by HR staff.
4. Simplifying The Onboarding Process
One incredibly impactful way web forms can automate human resources is through the onboarding process. Many onboarding forms must be completed quickly. For example, employees must submit their section of their I-9 form on the first day and have only 3 days after starting the job to provide the required documentation to go with it. In addition, these forms can be extremely confusing, are full of repetitive information, and often require multiple follow-ups from HR staff before they are submitted.
Some web form solutions, such as Square 9's GlobalForms, can guide users through the form, asking only relevant questions. This makes complex forms like w-4s and I-9s much simpler to complete. Some web forms automatically populate fields based on previous entries by the user. Since onboarding involves many forms with similar information, this feature removes much of the repetitive data entry from the process. Web forms can also include quick math, which uses numeric fields already filled out on the form to calculate and populate other numeric entries. This feature is especially useful with tax documents where complex calculations are commonplace.
5. Keeping Data Secure and Confidential
A well-designed web form solution will always keep security top of mind. Organizations that undergo SOC 1, 2, and HIPAA compliance, for example, have to follow strict procedures to keep your information safe. The vetting process for SOC 2 compliance even extends to the servers these companies use. Data may be encrypted both in storage and in transit so that it can't be intercepted in this form. Some providers may require data to be separately siloed so that the actions of one user don't affect everyone else.
When storing these forms in an ECM solution, permission-based access can ensure employees only have access to the information they need to do their jobs, making it an additional must for a secure solution.
Square 9 is an end-to-end document-based digital transformation provider, offering web forms, ECM, workflow automation, and document capture solutions. For more information on how Square 9 can help digitally transform your HR processes, visit the Human Resources page on our website.