Why Businesses Are Automating Human Resources and You Should Too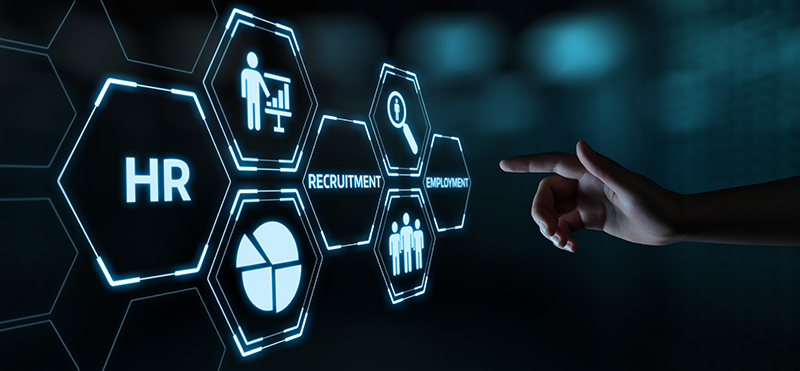 Human Resources departments have certainly been keeping busy these past few years. Between a massive global shift towards remote work in 2020 and the incredibly high volume of job openings we're now seeing in 2022, HR specialists have been tasked with everything from creating new training initiatives and re-evaluating hiring qualifications to finding new ways to attract talent. With this expanding workload, automating human resources has been top of mind for many companies.
By 2028, the HR market is expected to grow by 12.2%, according to Grandview Research. According to that same study, Core HR solutions such as compliance, payroll administration, and time management software dominated revenue share at 33% in 2020. With the growing needs of Human Resources departments during the current labor shortage, that number is likely to remain high. With this evident need for HR Digital Transformation, it's high time to consider the benefits of implementing a solution.
Be Prepared for Any Audit
The Federal Department of Labor regularly audits human resource departments for documents such as I-9 forms that provide proof of clearance to work in the United States, W-4 forms that collect employee tax information, recruitment and hiring records, and interview notes. Failure to provide these documents in a timely manner can easily lead to a 10,000-dollar fine per violation. These violations can happen more than you'd expect if you're inundated with paperwork, and our customer success story with Armstrong Subway highlights this well. Their solution to this problem is exactly what we recommend; using an Enterprise Content Management (ECM) system to store and retrieve documents
With an ECM system, you can index documents by a variety of fields to easily search for them within a repository. Layered searching makes the process of finding these documents even simpler, and if OCR technology, such as Square 9's KeyFree indexing, is offered within the solution, indexing these documents to be stored can be done in a matter of minutes.
Secure Protected Information
Human Resources handle a lot of sensitive information, including social security numbers, financial documents, and health records kept in employee personnel files. Much of this data is protected by law, and failing to adequately safeguard it can lead to steep legal fees and fines. According to HIPAA Journal, the lowest tier of HIPAA violation could still result in a 50,000-dollar fine.
An ECM solution that stores these documents compliantly, separating sensitive information and providing permission, account-based access to employees can help ensure that your framework reasonably protects this data. If you're using a cloud solution, ensuring that the solution meets HIPAA and SOC 1 and 2 requirements like Square 9's GlobalSearch can help prevent cyber data breaches. Best practices for protecting sensitive data also include encrypting this information both in storage and transit and separately siloing it from other customers' data so that the actions of one user don't affect others.
Streamline the Onboarding Process
Onboarding packages often include a hefty amount of paperwork for the new hire to complete, and while adjusting to the other responsibilities that come with a new job, it may take several follow ups from HR to get these forms back. Complex government forms such as W-4 tax forms and I-9 forms may be confusing and time-consuming to complete.
A web forms solution can alleviate many of these challenges and help in automating human resources. By routing the form to employees and automatically sending fixed interval email reminders to complete them, new hires can keep better track of what they need to complete in the onboarding process. Web Form solutions that automatically populate calculations and fields that have been previously filled in other forms speed up the completion process by a surprising amount of time. New hires can also greatly benefit from web forms that use information from completed sections to guide them through complex forms, presenting only fields that are relevant to them.
Speed Up Contract Approvals
HR contracts also frequently need to follow up to be completed. With a workflow automation solution that integrates with E-signature software such as DocuSign, these contracts can be routed to the signee, fixed interval emails can be sent to remind the signee to complete the task, and the document can be routed back to HR for approval.
Square 9 is a leading provider of Digital Transformation solutions and automating human resources, including Document Capture, ECM, Web Forms, and Workflow Automation. Square 9 also offers pre-packaged, pre-configured solutions for Human Resources, Accounts Payable, Accounts Receivable, and Tax Compliance for fast and convenient implementation. To find out more about our solutions, talk to us.